We offer very competitive railway freight rates.
Vast experience in railway shipping, especially large out of gauge goods.
Professional team specialized in railway shipments.
Assistance in producing all the necessary documentation.
Guidance on loading and reinforcing the goods in the container balance, based on the requirements from the railway company.
The best solutions based on the project.
Fast quotation.
Full Container Load (FCL)Railway Shipping from China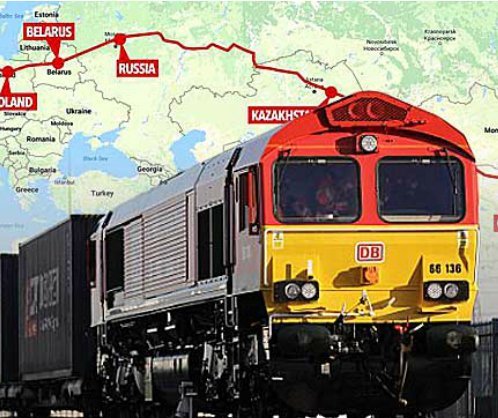 Now the railway shipping route is very mature from China to Europe, Russia, and Central Asia, The transit time is between by sea and by air. Due to strict policy to safe the goods in the loading station, unbalance loading is very important, US-CHINA-SHIPPING has a professional team to guide shippers on how to load the shipping goods in the container well, we also can load the shipment goods if the shipper can not do it.
Less Than Container Load(LCL) Railway Shipping from China
For LCL shipment goods, it means the goods cannot fill a whole container, it's better to choose railway shipping service for LCL shipment goods, one reason is to save transit time, another is to save cost, actually, sometimes the total cost is cheaper by railway than by sea because of high charge for LCL in destination port.
Railway Carriage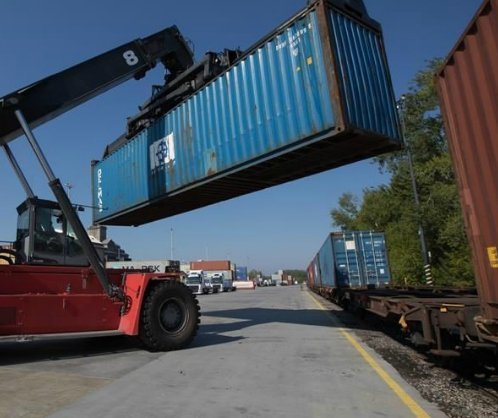 For some huge quantity shipping goods for your project, you'd better use railway carriage to ship the goods, it can save cost compare to use container, like firebrick, steel pipes, construction material, etc. US-CHINA-SHIPPING team also has rich experience to handle shipping goods by railway carriage.
Railway Freight Shipping from China: The Ultimate Guide
With the rapid development of the railway, you can choose many railway routes for your goods.
For example China to Europe, China to Russia, China to Central Asia.
The railway freight is between ocean freight and air freight, the transmit time is also between ocean and air.
US-CHINA-SHIPPING provides professional railway service to your country from any city in China, so it is very convenient and efficient to ship your goods from China by railway.
Railway Shipping from China: The Definitive Guide for Importers
This guide covers everything you need to know about railway shipping from China to Europe, Russia, or Central Asia.
If you are looking for an alternative to air freight or ocean freight, then you're in the right place.
Because I am going to cover everything about rail freight from China to different destinations.
The bottom line:
In case you're planning to use railway shipping from China, then I have made this guide for you.
Chapter 1: BanSar Rail Freight Services
Do you wish to try something different?
Well, at US-CHINA-SHIPPING, we offer rail freight to different destinations in Europe, Central Asia, and Russia.
Whether you want full container load (FCL) or less than container load (LCL) railway shipping from China to Europe, Russia, or Central Asia, you can count on US-CHINA-SHIPPING.
We have a professional team with vast knowledge of railway shipping who handles all the packaging and loading.
Our team inspects all cargoes to ensure there is no possibility of unbalanced loading.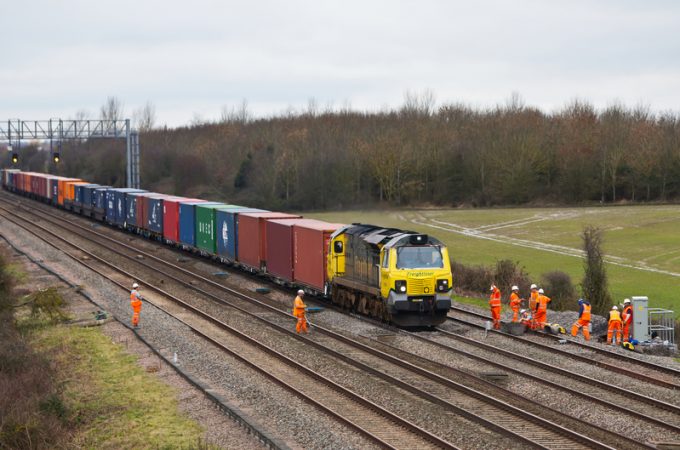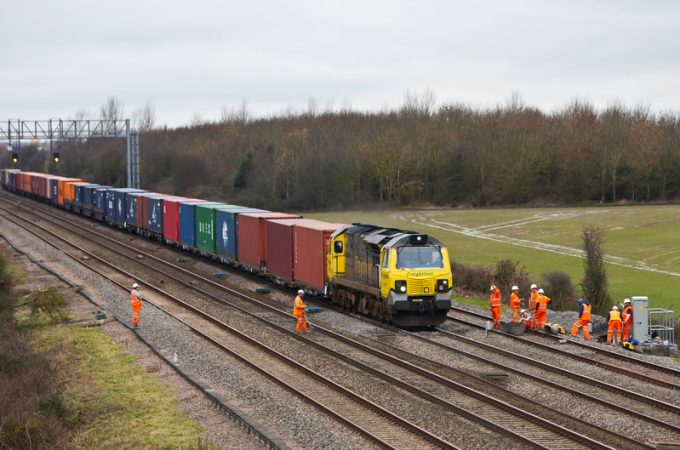 Besides, they supervise the loading process to ensure your cargoes are safe during transit.
In case your cargo requires reinforcement or proper packaging, US-CHINA-SHIPPING will handle that for you.
It doesn't matter whether you're shipping the normal cargo or huge quantity goods such as firebrick, construction material, steel pipes, etc.
US-CHINA-SHIPPING offers railway carriage too.
And, by the way, US-CHINA-SHIPPING has the most competitive rail freight rates in the market.
When you go for our rail freight from China, you'll save a lot of money.
Even when it comes to customs clearance, US-CHINA-SHIPPING has a special team that handles all the paperwork and documentation for you.
The bottom line:
US-CHINA-SHIPPING is one of your most reliable rail freight forwarders, who strives to make shipping from China easy and cost-effective.
Now, why should you opt for rail freight?
Let's find out.
Chapter 2: Why Rail Freight (How can Railway Shipping from China Benefit your Business)
Do you know the "New Silk Road"?
Well, I will talk about it later in chapter 5.
But, I want to make one point clear here.
A railway line connecting Chinese cities to other cities in Europe, Asia, and Russia comes with numerous benefits.
And I am going to talk about them shortly.
For a fact, there are times when ocean freight or air freight may not be a perfect alternative to shipping from China.
This is why US-CHINA-SHIPPING, as one of the leading freight forwarders in China, offers rail freight too.
I know if you're new to rail freight, you may not believe this.
But, do you know on April 10, 2017, the first rail freight left Britain for China?
It covered about 12,000km and it took only 3 weeks to complete the journey.
Can you imagine if you were to do this via ocean freight?
Could it have taken a long time right?
According to Reuters, this was almost half the time it could take via ocean freight from Britain to China.
And, a train had left Yiwu, China earlier the same year to London, U.K.
Isn't this something that is amazing and that you should consider rail freight from China to other destinations?
Great, I will discuss more on various rail freight routes later in chapter 5 – keep reading.
Now, let me summarize the main benefits of rail freight from China to Europe, Asia, or Russia.
2.1. Rail Freight Cost from China to Other Destinations
I want you to look at the cost of rail freight in terms of:
i. Can you imagine how long it will take to ship cargo from China to say Britain?
ii. Think of a situation where you want to ship the goods of large quantity, say firebrick, steel pipes, or construction material. First, you can't imagine fitting them in a cargo plane.
Again, in rail freight, we can have as many as over 30 wagons.
But even with this, the fuel consumption will still be below.
Besides, you will require relatively low manpower.
Again, unlike air freight, it does not require a specialized type of loading.
But please, don't get me wrong.
As I said earlier, the freight cost will depend on where you're shipping your imports from China.
Besides, it will also depend on the type of load you're shipping.
As an experienced rail freight forwarder, will evaluate the situation and recommend a suitable means of transport.
2.2. Rail Freight is Reliable
Do you wish to avoid the unnecessary congestion and delays at the ports?
Well, it is time to consider rail freight from China.
Why?
Rail freight operates within a fixed timetable.
Therefore, you can easily plan when your cargo will leave China to its destination in Asia, Europe, or Russia.
And by the way, rail freight is not affected by weather conditions like in the case of air freight.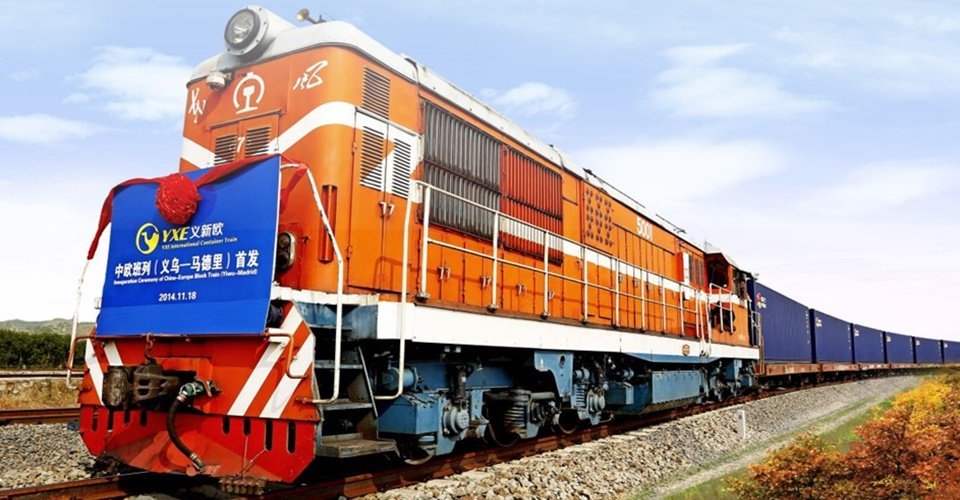 Remember, today most port infrastructures are very strained.
This may cause unnecessary delays in cargo loading and offload.
Again, when you compare rail freight to ocean freight, it is a "more flexible" option.
In fact, it is a perfect choice for landlocked countries.
Depending on your specific situations, which we will evaluate for you, rail freight can prove to be reliable and convenient.
2.3. Rail Freight Reduces Environmental Pollution
I know you'd wish to associate yourself with a company that is environmentally conscious.
And, as your leading freight forwarder in China, we are not left behind.
This is why we recommend rail freight at times as a perfect alternative to ocean freight or air freight.
I am sure you're wondering how rail freight reduces environmental pollution in the first place.
Let me explain.
For a fact, a number of companies seek to reduce carbon emission by doing regular carbon footprint reporting.
And, rail freight emits 33% less carbon dioxide than even cars.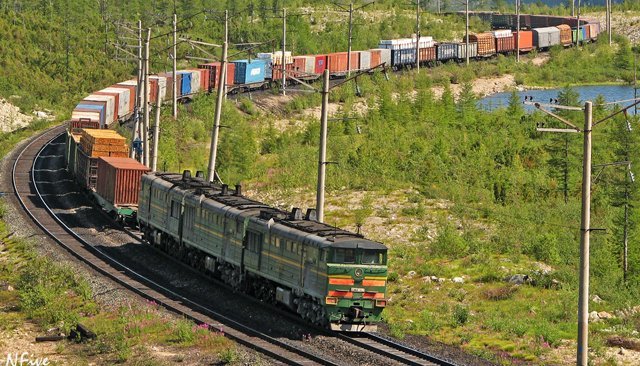 Also, I had indicated that rail freight is energy efficient.
Remember, energy efficiency is directly related to carbon dioxide emissions.
The truth is, comparing the quantity of goods rail freight can transport, it is more energy-efficient than other modes of shipping.
Remember, tones of goods can travel miles with a small quantity of fuel.
It is far much better than air freight at times.
2.4. Rail Freight is faster than Ocean Freight
Should I explain this again?
At the beginning of this chapter, I have a very practical example – rail freight from Yiwu, China to London, U.K.
With rail freight, as long as there is an existing train network, it is much faster.
However, I don't want you to get me wrong.
I am not saying that rail freight is 100% perfect.
For instance, constructing a railway line is quite expensive.
Besides, the rail network is not available everywhere.
Furthermore, it is not as flexible as air freight.
So, how can you get the best from rail freight – talk to us.
At US-CHINA-SHIPPING, our staff will evaluate your situation, and recommend if rail freight from China is a perfect solution for you or not.
We will guide you through every stage.
Still, I know you'd wish to compare other freight services side by side with rail freight.
Well, I will take you through that in chapters 3 and 4 – keep reading.
Chapter 3: Rail Freight vs. Sea/Ocean Freight
As I said, US-CHINA-SHIPPING offers rail freight, ocean freight, and air freight services for those importing from China.
Normally, before we choose a shipping process, we must evaluate:
Geographical location and if proper infrastructure exists
Quantity and type of goods you're importing from China
Freight cost from China to different destinations
By doing a proper evaluation, we will recommend the most suitable shipping process.
Of course, we do all these by evaluating the possible advantages and disadvantages of each process. Let me show you how we do it.
And for that reason, I will start with the:
3.1. Advantages of Rail Freight
In this section, I will make a quick summary of the advantages of rail freight.
They include:
Reliable transit times and schedules
Fast and cost-effective deliveries more so for long distances
Suitable for large capacity transportation of goods from China
Traditionally, rail freight has one of the best safety records
Environmentally friendly since it lowers emissions
Higher speed than ocean freight
Best for bulky goods
However, you should know that rail freight is not perfect.
Here are some of the main disadvantages:
3.2. Disadvantages of Rail Freight
Some of the main disadvantages of using railway when shipping from China to Europe, Asia or Russia include:
Not very flexible since it's difficult to adjust railway line – this makes is virtually impossible to achieve door to door shipping with trains alone
Requires high initial capital; constructing a railway line and buying train is costly
It is not suitable for short distances
Only a few corporations or companies operate trains resulting into the monopoly. This may lead to inefficiency and exploitation
Under-utilized capacity; for its ideal economic operation, it should carry full load capacity.
Now, having said that, let me now walk you through the advantages and disadvantages of ocean freight.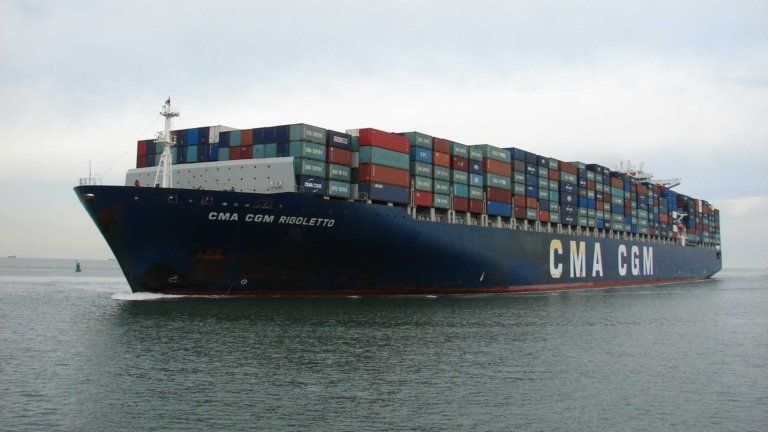 3.3. Advantages of Ocean Freight
Over the years, ocean freight has remained the most popular way of shipping bulky goods from China to most continents around the world.
It is more reliable and to some extent cost-effective than the available option – air freight.
In fact, it plays an integral role in the import and export business across the globe.
Here are some of the main advantages of ocean freight:
Suitable for bulky or oversized goods more so where there is no railway network
Extensive coverage; you can ship to North America, South America, Africa, Australia, etc. Remember, all you need is a water body (sea or ocean).
Hundreds of carriers are available to carry goods from China to virtually any place in the world
Carries large volumes of the container all at once
Cheaper to some extent
In short, ocean freight is one of the fastest modes of transport whenever you want to ship from China to other parts of the globe.
You can ship virtually any product.
3.4. Disadvantages of sea/ocean freight
Now, as you plan to use ocean freight from China, you will deal with the following disadvantages:
Affected by bad weather, piracy or delays at the port due to congestion
Requires large investment to buy a container ship
Slow and takes a long time; in fact, it is the slowest
Lack of better docking ports while landlocked countries may use other means to access the goods
Anyway, I will be honest with you here:

As you can see from section 3.1. to 3.4., each mode of transport has advantages and disadvantages.
For instance, you cannot use rail freight when shipping from China to the US
First, it will not be practical since there is no railway line connecting China and U.S.A.
Also, shipping from Yiwu, China to London, U.K. will be practical since there is existing infrastructure.
Besides, it will take a shorter time to ship from China to the U.K.
In short, what do I mean by all these?
As a leading freight forwarder in China, with the know-how in ocean freight and rail freight, we will help you here.
That is, US-CHINA-SHIPPING team will evaluate your shipping needs, then make the right recommendation.
Conclusion
As you can see, the benefits of rail freight are ocean freight and sea freight.
You have also seen that the railway network from China to Europe, Russia, and Central Asia has grown in the recent past.
Interestingly, already trains are leaving China to other destinations as an expansion of the railway network is still ongoing.
Well, as a person who imports from China, you can take advantage of this opportunity.
The good news – US-CHINA-SHIPPING, your reliable freight forwarder in China is here to help you.
US-CHINA-SHIPPING rail freight is reliable and cost-effective. Contact us today for a free quote on rail freight.