Many of our customers are based in the United States, therefore it has become a very important market for us. We have signed contract rates with carriers such as COSCO, OOCL, APL, EMC, MSK, and HMM. These relationships let us provide you with very good freight rates when shipping from China to any port in the United States.
With US-CHINA-SHIPPING as partners, shipping goods from China to the United States will be much easier, you will only need to leave your goods with us, and we will do the rest. US-CHINA-SHIPPING aims to be your best freight forwarder from China to the United States. Ask for a better quote now.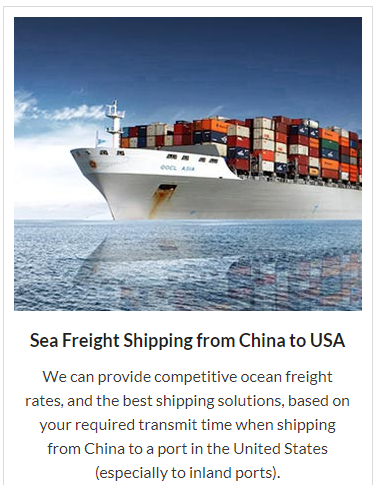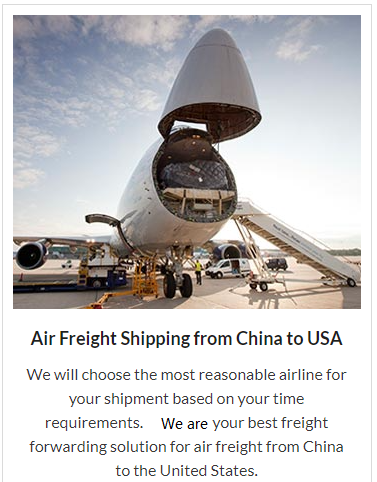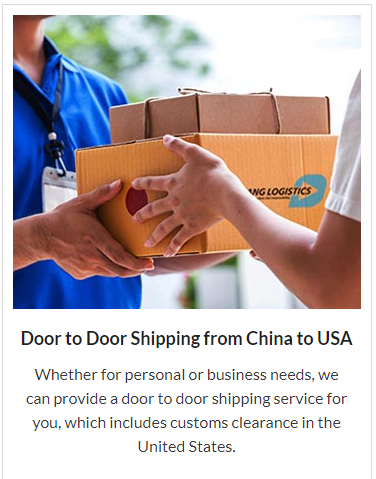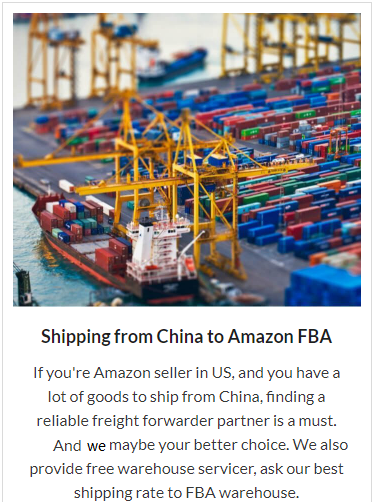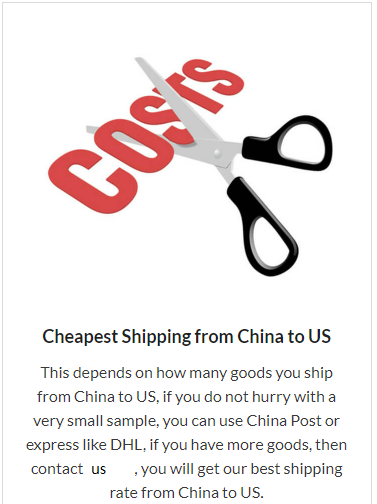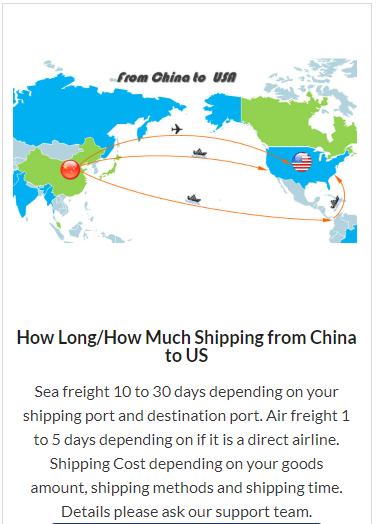 Shipping From China to US
The Ultimate Guide
If you are shipping from China to the USA, this is the right guide for you.
It has all the information to consider when shipping from China to the USA, it will help you in choosing the best freight forwarder, the best supplier in China, and more.
China is a thriving market and is among the top three leading trading centers in the world.
Importing goods from China can be a major boost for your business's landscape.
However, it does come with specific challenges especially if you are a first-time importer.
Sourcing of goods, paperwork, customs clearance, inland transportation, and the like are all of the things that can complicate the shipping process.
How then do you solve this?
You must partner with a very reliable freight forwarder in China.
This way, you can be able to overcome the challenges and stresses that accompany importing from China.
And that's why US-CHINA-SHIPPING is here;
To provide you with a cost-effective supply chain solution.
US-CHINA-CLOTHING is a renowned China-based professional and reliable freight forwarding and logistics company.
We attribute our success as one of the best shipping agents in China to a lot of things.
These include:
first class customer service
professionalism
Fast delivery of services.
At US-CHINA-SHIPPING, we have a solution for everything.
From pickup and delivery, warehousing and distribution, shipping to Amazon FBA to cargo insurance.
We also do customs clearances, provide loading and inspection services as well as handle couriers from China to the US.
As I said, US-CHINA-SHIPPING is your ultimate solution to supply chain management.
With us as your freight forwarding partners, importing from China to the US should be the least of your worries.
What's more?
At US-CHINA-SHIPPING we don't give empty promises.
We only provide guarantees of quality for a wide range of services.
To prove this, we have liaised with major carriers in freight shipping.
This enables us to get great shipping discounts thus allowing you to enjoy the industry's most competitive shipping rates.
At US-CHINA-SHIPPING, our primary concern is to ensure that you enjoy world-class services at a pocket-friendly cost.
Therefore, all you need to do is trust to take care of all your shipping needs.
How to Find a Product Supplier in China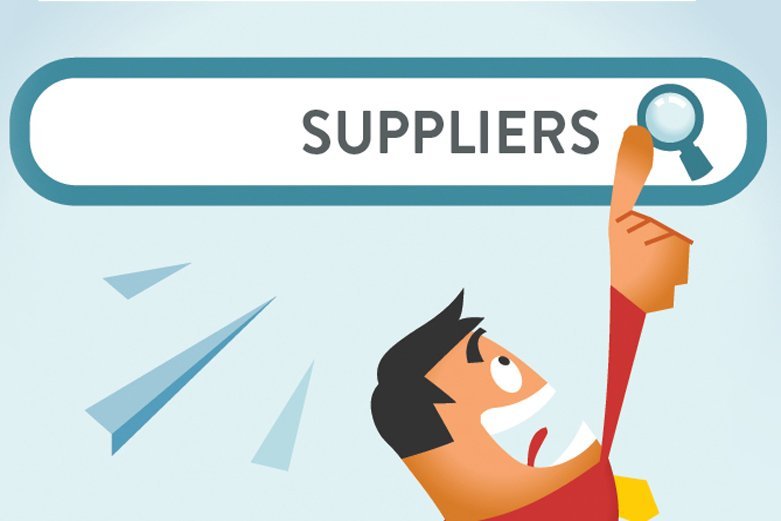 Let's be honest here;
Nowadays, almost everything is made in China.
From electronics, electronic devices, shoes, machinery, and many more.
Interestingly, most business people know that if they want their products made today, China is probably the place.
The above may be true.
However, stories of how some importers have had disappointing experiences with suppliers in China are on the rise.
Note that this disappointment is not just one way.
Trust me.
Some Chinese suppliers have had similar experiences with US importers too.
Now what?
You know that China is the best place to source your products from, right?
However, you are worried about the quality of the supplier?
Don't worry, in this chapter; we'll help you learn how to find a good supplier in China.
As US-CHINA-SHIPPING, we have seen some people do this, and we have sourced some suppliers for many of our customers.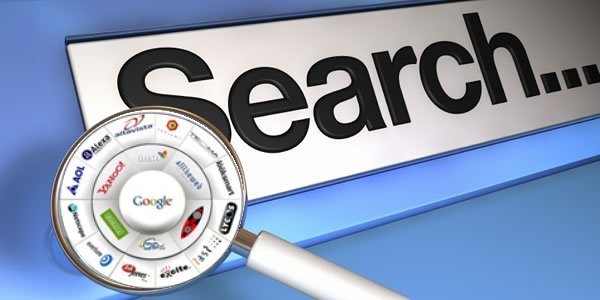 Based on this experience, we have developed this simple guideline that takes very minimal effort and cost.
It also offers the lowest risk.
So, before we start, what is your product?
To be able to find a good supplier, you first need to have a product.
In the importation business, there are three categories of products.
Existing products; these are products that already exist. They are not an invention or derivation of another product.
For these products, customization may be done, but there is nothing new about them.
So if your product falls into this category, all you need to do is find an already established supplier for such.
Inventions;this is a new product targeted for a new/different market.
For this kind of product, you'll need to find a manufacturer that can make and package the product to your specifications.
This means that you'll need to define the parts, materials to be used, and design the product should follow.
Note that inventions may need to use more than just one supplier.
You may need a manufacturer for parts, another one to do the assembly, etc.
Derivations; this is the third category. Products in this category pose similarities to already existing products.
For these, a few changes are made to customize the product according to the client's specifications.
Unlike inventions that may target a whole new market, the market for derivations is in most cases already existing.
So if you need to customize an already existing product, you'll have to find someone who specializes in customizations.
Note that this also has to be someone that can implement new ideas and processes.
This will be helpful in producing your signature product.
Take note also; finding an already established manufacturer is suitable if you are sourcing derivations.
Already made manufacturers tend to have lots of connections to possible markets.
This without a doubt may be advantageous to you when the time for distribution comes.
So those are the three kinds of products you need to be familiar with.
Keep in mind that knowing your kind of product is essential in helping you locate a reliable supplier in China.
Let's move further to explore this subject in detail.
Conclusion
Importing goods from China to the USA can be very lucrative for your business.
You need to do your research well and use a reputable freight forwarding agent.
Note that flexibility is critical when sourcing products from China.
Relying on just one supplier or two can be tricky.
This is because sometimes these suppliers do succeed in providing the best product quality and sometimes they don't.
It is, therefore, best if you look a little into several other sources for your goods.
So, as you embark on this business, focus more on working with companies/persons that are already established.
Companies and people that are knowledgeable about the ins and outs of the Chinese/US import and export business.
With that said, I hope this guide has proven helpful in helping you get started and taking action towards shipping from China.
Feel free to share it with your friends or business partners.