Competitive ocean freight and stable space.
The destination charge is lower than the market price for LCL.
We charge a reasonable local fee to shippers under the FOB term, in order to avoid complaints from them.
Free warehouse service.
Receive loading pictures anytime you need.
Container loading supervision service in any city in China.
Vast experience in out of gauge (OOG) goods shipping.
Door to door service.
FCL Sea Freight Shipping from China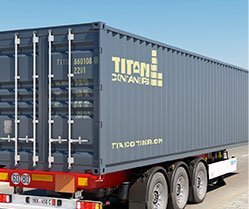 FCL means that all the goods in a container belong to you, if the volume of goods is over 20CBM; it is better to use FCL. It will cut the shipping cost compared to LCL. Besides the good ocean freight, We also can provide the best loading container solution.
Competitive ocean freight from China to anywhere you want.
Guidance in using a 20 foot or 40 foot, based on the size and gross weight of your package.
Guidance on how to load the goods in the container effectively to save space and money.
Container loading supervision service.
Guidance on how to reinforce the goods in the container.
Provide door to door, door to port, port to port, and port to door service.
We charge a reasonable local fee to shippers under the FOB term, in order to avoid complaints from them.
Free warehouse service if you have several suppliers in China.
LCL Sea Freight Shipping from China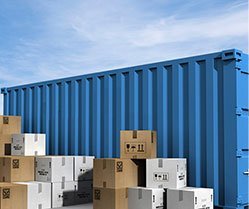 If there are not enough goods to fill a whole 20 foot, we suggest shipping less than a container´s capacity. Just pay attention to the following. Make sure your packaging keeps the shipping goods safe because you will be sharing container space with other shippers, and confirm the destination charge for LCL shipping before shipping the goods.
Provide competitive ocean freight rates from China.
The destination charge is lower than the market price.
We charge a reasonable local fee to shippers under the FOB term, in order to avoid complaints from them.
Free warehouse service.
Receive loading pictures anytime you need.
Choose direct service from port to port to keep the goods safe.
BULK – Cargo Ship Sea Freight Shipping from China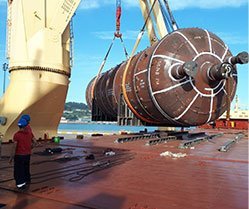 For some large size and overweight shipments, it is recommended to ship by bulk-cargo ship. We have plenty of experience in this type of service and we guarantee to bring the goods safely from China to the final destination.
The best solution based on the shipping goods information.
Competitive freight by bulk-cargo ship.
Vast experience operating ground service at the bulk-cargo loading port.
Loading supervision service
OOG (Out of Guage) Sea Freight Shipping from China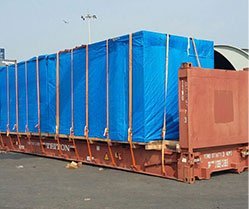 We can handle not only dry cargo but also any oversized or irregularly-shaped cargo. OOG cargo is loaded on an open-top (OT) or flat rack container (FR). For OOG cargo, we will choose the best carrier based on the advantages of every shipping company.
Competitive ocean freight.
Vast experience handling OOG cargo and the best shipping solutions.
Guidance on how to reinforce the goods in the container well.
Loading container supervision for every OOG shipment.
Roll-On Roll-Off Sea Freight Shipping from China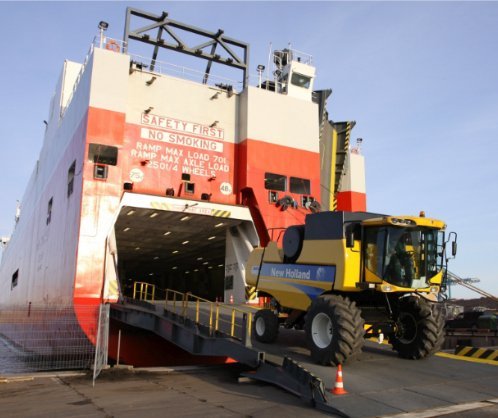 It is safe to ship vehicles by roll-on roll-off service. We are Experts in roll-on roll-off shipping from China.
Competitive rates because of a good relationship with carriers.
Vast experience because of the many shipments we have operated before.
Stable space from the carrier.
Sea Freight Shipping from China : The Definitive Guide
Sea freight, also called ocean freight, is the most popular method of shipping from China to other global destinations.
If you're importing from China and would like to ship by sea, this guide will definitely help you.
Why?
Because I will guide you on everything about your shipping from China by sea.
Just imagine:
In 2017 alone, China is estimated to have exported a whopping 2.2 trillion dollars' worth of goods to countries across the globe.
Guess what?
A greater percentage was by sea or ocean.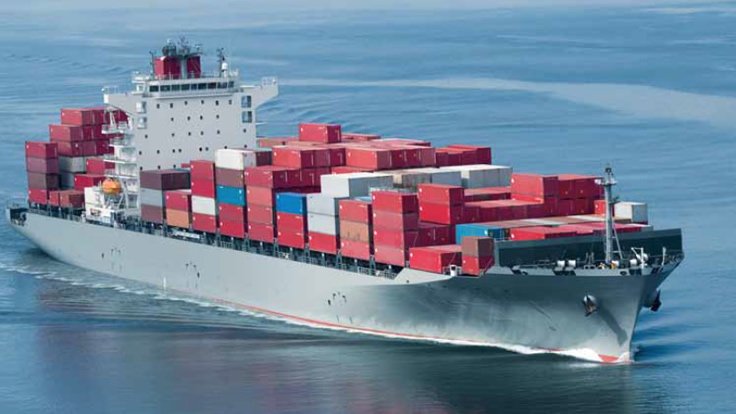 And, why sea?
Because it is affordable, reliable, and convenient.
In our company, were are here to manage all your ocean freight logistics.
Let's have a quick overview of what we offer before taking you to the nitty-gritty of ocean freight.
Our Company's Ocean Freight Services
We provide the best solutions and service delivery on sea freight shipping from China.
Having been in the industry for more than 10 years now, we have acquired enough experience and knowledge regarding sea freight.
This in return, makes us pretty good at providing sea freight shipping services for SMEs, big companies as well as individuals transporting goods from China.
As one of the leading China Sea freight agents, we can deliver your goods from China to any destination across the globe.
We offer you fast, affordable, and reliable sea freight shipping rates and cargo delivery.
These three are the critical pillars of US-CHINA-SHIPPING.
Our services in air, rail, and most of all sea freight shipping include;
Warehousing and distribution
Cargo insurance
Container loading supervision
Express shipping
Custom clearance services
As I said, we have quality experience and widespread knowledge in the sea freight shipping business.
As such, we thought it'd be wise to put up this guide to help you successfully ship goods from China to any destination in the world.
Chapter 1: What is Sea Freight Shipping?
Sea freight or ocean freight is the process of shipping goods and parcels in a cargo ship.
The cargo ship moves on the water, whether in oceans, seas, or lakes.
It is the shipping of cargo internationally with water as the primary mode of transport.
This form of shipping is an affordable solution for shipping goods to different parts of the world.
It is also convenient and quite reliable.
You know that water covers most of the earth's landmass and that there is at least one large water mass at every corner of the earth's continents.
This, therefore, makes sea freight a convenient mode of transporting goods to international borders.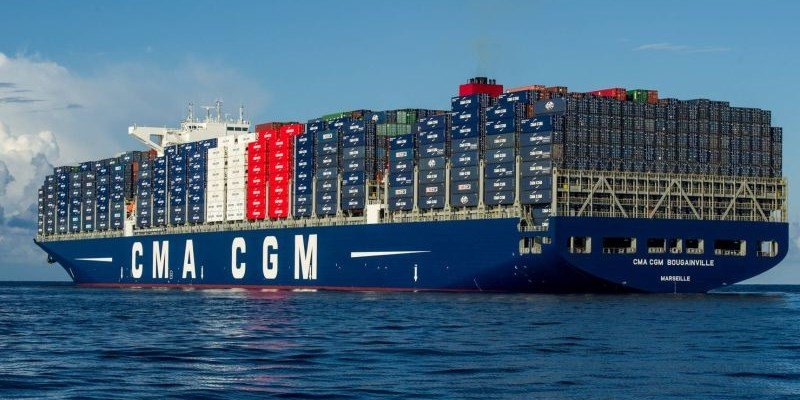 And by the way;
Sea freight was the only mode of transportation in the industrial age.
It was only until a few decades ago when technology took over that other modes of transport started being used.
These include; air, rail, and road that became popular as trains, trucks, and planes provided people with a faster means of transportation.
But the truth is:
Despite the popularity of the advanced mode of transport, the demand for sea freight has not gone down.
The reality I am sure you already know is:
It takes more time to ship goods through the water.
However, the cost-effectiveness of sea freight shipping is something that makes it a common choice of importing goods from China.
Besides, cargo ships can carry bulky goods.
So, sea freight is still a convenient way of shipping from China to other countries around the world.
Chapter 2: Advantages and Disadvantages of Sea Freight
Don't doubt this fact:
Sea freight is one of the best ways of transporting cargo to different parts of the world.
And at some point, you or your company will need to ship your goods via sea freight.
When that time comes, you need to know the advantages and disadvantages of sea freight shipping.
This will help you know the best way to adopt this mode of transportation to your company's needs.
In this particular chapter, am going to show you the various advantages and disadvantages of ocean freight. Take a look.
·  Advantages of Sea Freight Shipping
The various advantages of sea freight include:
1. Cost-effectiveness
Compared to other modes of shipping, i.e., air and surface; sea freight services are more cost-effective.
As a business person, I bet reducing the cost of operation is key to ensuring good revenues and continued success in business.
Reduced operational costs allow you to sell the goods to end-users at a more affordable price.
This will give you an advantage over your competitors.
Because of this, sea freight shipping should be your ultimate solution to transporting your imports from China.
Note that cost efficiency is the main advantage of sea freight shipping.
2. Can transport bulky goods
Heavy or large, sea freight shipping facilitates the safe and reliable transportation of the most massive freight in the export/import industry.
So if you're importing bulky goods such as automobiles or machinery parts, ocean freight offers a perfect solution.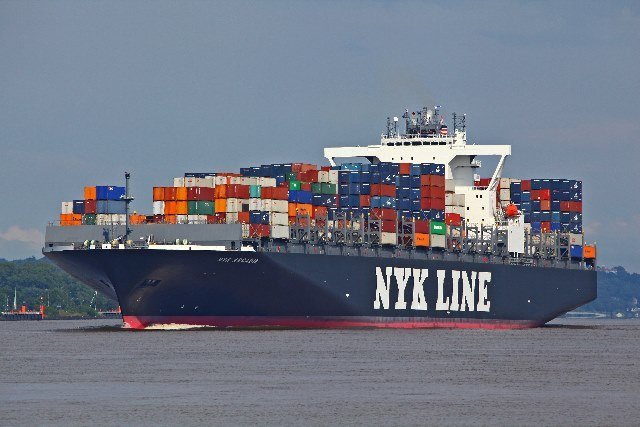 Don't even think of going for air freight – it won't work.
And, even if you get a chance to use one – the cost will be unimaginable.
It's this simple, for heavy or bulky goods, go for ocean freight.
3. Provides a safe carriage of goods
Hazardous goods such as chemical goods, medicines, combustible gases, oil, petroleum products, etc. can be quite a challenge to transport.
They require very safe storage and transport conditions.
Otherwise, they can cause harm to both the vessel carrying it and the people aboard it.
In any case, planes, trucks, and trains restrict the transportation of such goods.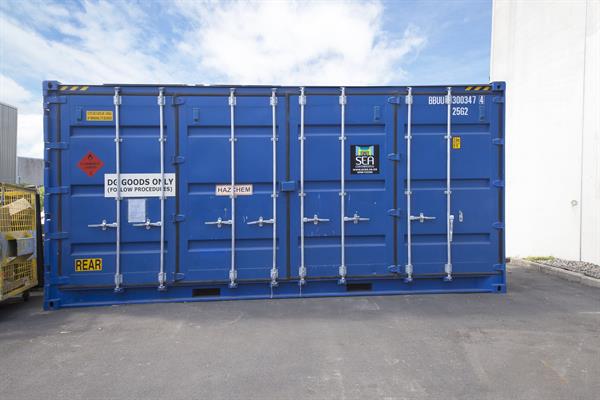 As such, the best means to get these goods transported safely is via sea freight.
This is because, with sea freight, you can have a specific area of the cargo ship or a container assigned for the unsafe goods.
The area/container can also be maintained at particular conditions safe for the transportation of these goods.
The temperature, humidity, and moisture can be maintained at the right levels.
Also, the container containing these goods can be kept airtight until they reach their destination.
Moreover, ocean freight shipping does not stop at any point.
It offers nonstop passage which eliminates the need for continuous stopping and refueling like planes and roadway vessels.
4. Environment-friendly
Well, for the environmentally conscious, sea freight is a good option for shipping your goods from China.
This is because it does not harm the environment like most other modes of freight transport.
Airfreight, for example, tends to leave an enormous carbon footprint in the atmosphere.
This is no doubt harmful to our environment.
Note that carbon emission upsurges the temperatures of the earth, thus disrupting its ecological balance.
Again, don't get me wrong, I am not saying that ocean freight is 100% perfect – No.
It has some disadvantages.
Let's have a quick overview of these disadvantages.
· Disadvantages of sea freight
Essentially, the downside of sea freight shipping is a combination of speed and now piracy threats.
Note however that these do not render sea freight shipping as an inefficient service.
These are only shortcomings that rate it below other modes of transport.
So, what are some of the disadvantages of sea freight?
1. Speed
The most significant shortcoming of sea freight is the speed of the transporting ships.
It tends to be slow when shipping goods from China via sea.
Often, the difference between a reliable supplier and non-reliable one is the time taken to deliver goods.
When you deliver your products faster, you get an edge over your competitors.
Unlike when you take too long to do so.
Here is a good calculator for you – Sea Distances.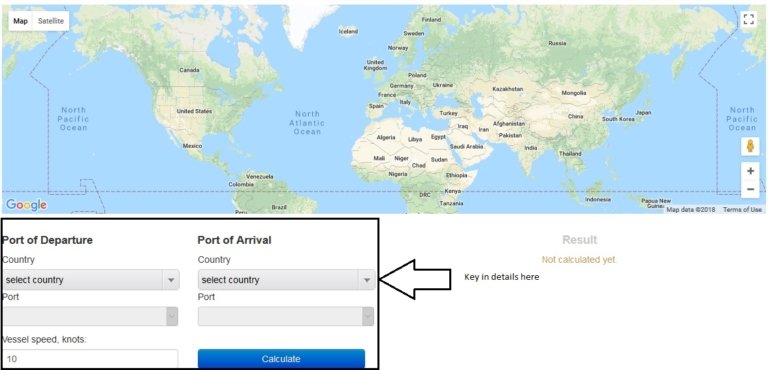 As such, sea freight might not be the best option in times when you need to get products to clients faster.
2. Piracy concerns
Piracy reports have been on the rise these days.
Ships are coming under attack by pirates.
They attack the vessel and steal products being transported.
This results in huge losses for businesses and individuals using ocean freight.
Sometimes, pirates even hijack the ships and demand ransoms before releasing them.
Unfortunately, securing the release of a seized ship can take a very long time.
Also, this can lead to massive losses to businesses and even individuals whose cargo was on board.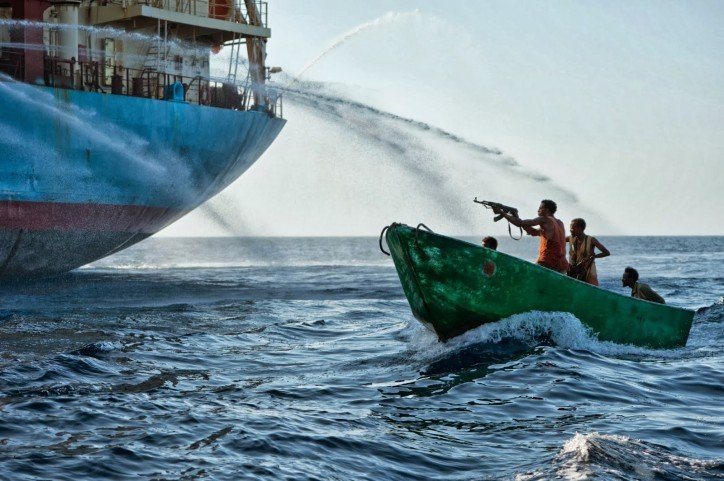 For instance, if you were importing goods to resell in the local market, it means the stock will be held until the ship is released.
Moreover, products that are perishable might end up going stale.
Again, that is another loss to your business.
The threat of piracy, therefore, impacts the safety of sea freight shipping negatively.
. Ship accidents are often disastrous
These accidents are rare.
But if they happen, destruction is always big, I tell you.
When a ship is involved in an accident, retrieving the cargo on board is often very difficult.
Most of the shipment is unrecoverable as it sinks into the deep waters.
In some cases, cargo like crude oil can cause water pollution when it spills into the sea.
It can lead to environmental degradation as well as the death of marine life.
Like I said earlier, sea freight is a very efficient, economical, and reliable mode of shipping and its few shortcomings do not make it inefficient.
I hope, we are reading from the same script, let's move on.
Conclusion
If this is your first time to use ocean freight, understanding international logistics can be cumbersome.
This is why I wrote this guide for you.
I want to help you avoid problems, overcharges, scams or confusion that comes with sea freight shipping from China.
I just want to make this process easy and simple for you to understand.
But again, you don't have to worry about sea freight from China – Bansar is here to help you.
Just tell us what you're importing, from which city and to where…
We'll tailor an ocean freight solution for your specific needs.